Picture or a description of appearance: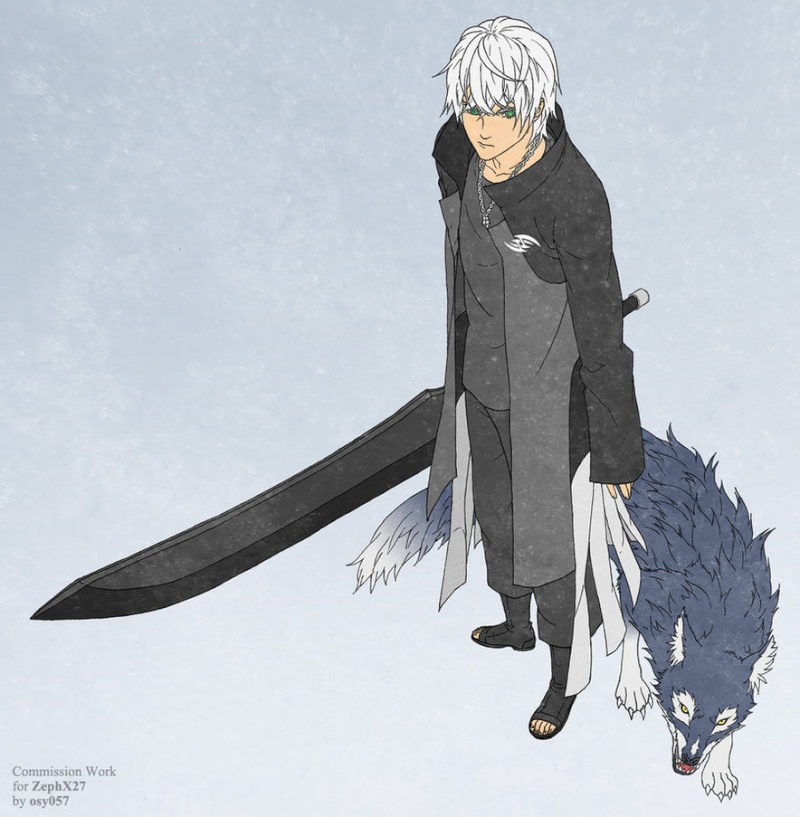 Name: Zakurai Reijimaru Kaosu
Height: 6'3"
Weight: 190
Gender: Male
Age: 24
Personality: Its all about his ambition with this man. A smart and strategic individual, whose will can almost influence everyone around him to trust and join his cause. A very moving speaker which enables him to easily fit into his role of an acting leader, spear heading his revolutionary persona. Reijimaru is very passionate about defeating the main countries of the world for the injustices they commit in the smaller ones, being a village leader plus a ninja allows him to see the war from a different point than most people.
Village: Rain
Rank: Village Leader
Clan: Kaosu
Chakra Type: Fire,Water,Wind,Earth,Lighting,Ice,Wood
Specialisation: Nin, Weapons (Kenjutsu: Zakurai)
Overall = 90
Jutsu= 90
Health= 90
Strength= 90
Quickness= 90
Accuracy= 90
Dexterity= 90
Chakra Points= 90
Chakra Control= 90
History: A description of you….
Weapons and Tools: The stuff you carry around with you. Preferably sharp, dangerous, or useful. You know…Ninja stuff. NO GUNS!
Clan Jutsu: (if applicable)
Jutsu Format:
Name: The name of the technique (include the japanese name if it is a cannon technique. This rule does not apply for customs)
Type: Ninjutsu, Taijutsu, or Genjutsu
Rank: The rank of the technique (E, D, C, B, A, or S)
Description: What does the technique do? (Cannon techniques should give the Naruto Wikia description)
Ninjutsu: Pick Some
Name: The name of the technique (include the japanese name if it is a cannon technique. This rule does not apply for customs)
Type: Ninjutsu, Taijutsu, or Genjutsu
Rank: The rank of the technique (E, D, C, B, A, or S)
Description: What does the technique do? (Cannon techniques should give the Naruto Wikia description)
Genjutsu: Pick some
Name: The name of the technique (include the japanese name if it is a cannon technique. This rule does not apply for customs)
Type: Ninjutsu, Taijutsu, or Genjutsu
Rank: The rank of the technique (E, D, C, B, A, or S)
Description: What does the technique do? (Cannon techniques should give the Naruto Wikia description)
Taijutsu: Seriously…Pick some
Name: The name of the technique (include the japanese name if it is a cannon technique. This rule does not apply for customs)
Type: Ninjutsu, Taijutsu, or Genjutsu
Rank: The rank of the technique (E, D, C, B, A, or S)
Description: What does the technique do? (Cannon techniques should give the Naruto Wikia description)
Admin




Posts

: 193


Join date

: 2009-07-04





Similar topics
---
Permissions in this forum:
You
cannot
reply to topics in this forum